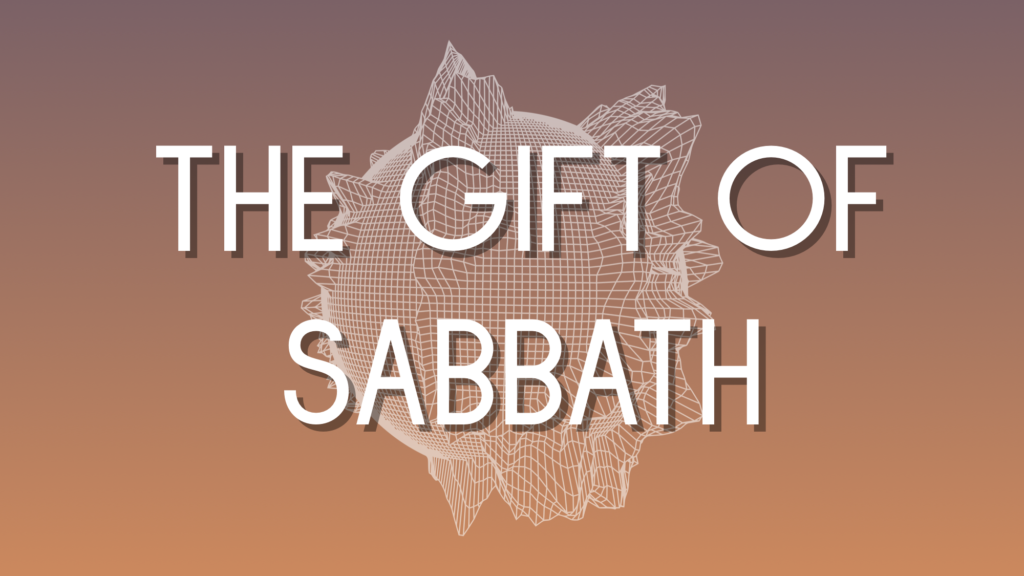 I am the Lord your God, who brought you out of the land of Egypt, out of the house of slavery. 
"Remember the Sabbath day, to keep it holy. 9 Six days you shall labor, and do all your work, 10 but the seventh day is a Sabbath to the Lord your God. On it you shall not do any work, you, or your son, or your daughter, your male servant, or your female servant, or your livestock, or the sojourner who is within your gates. 11 For in six days the Lord made heaven and earth, the sea, and all that is in them, and rested on the seventh day. Therefore the Lord blessed the Sabbath day and made it holy.
Exodus 20:2, 8-11
And the Lord said to Moses, 13 "You are to speak to the people of Israel and say, 'Above all you shall keep my Sabbaths, for this is a sign between me and you throughout your generations, that you may know that I, the Lord, sanctify you. 
Exodus 31:12-13
One Sabbath he was going through the grainfields, and as they made their way, his disciples began to pluck heads of grain. 24 And the Pharisees were saying to him, "Look, why are they doing what is not lawful on the Sabbath?" 25 And he said to them, "Have you never read what David did, when he was in need and was hungry, he and those who were with him: 26 how he entered the house of God, in the time of Abiathar the high priest, and ate the bread of the Presence, which it is not lawful for any but the priests to eat, and also gave it to those who were with him?" 27 And he said to them, "The Sabbath was made for man, not man for the Sabbath. 28 So the Son of Man is lord even of the Sabbath."
Mark 2:23-28
For if Joshua had given them rest, God would not have spoken of another day later on. 9 So then, there remains a Sabbath rest for the people of God, 10 for whoever has entered God's rest has also rested from his works as God did from his. 11 Let us therefore strive to enter that rest, so that no one may fall by the same sort of disobedience. 
Hebrews 4:8-11